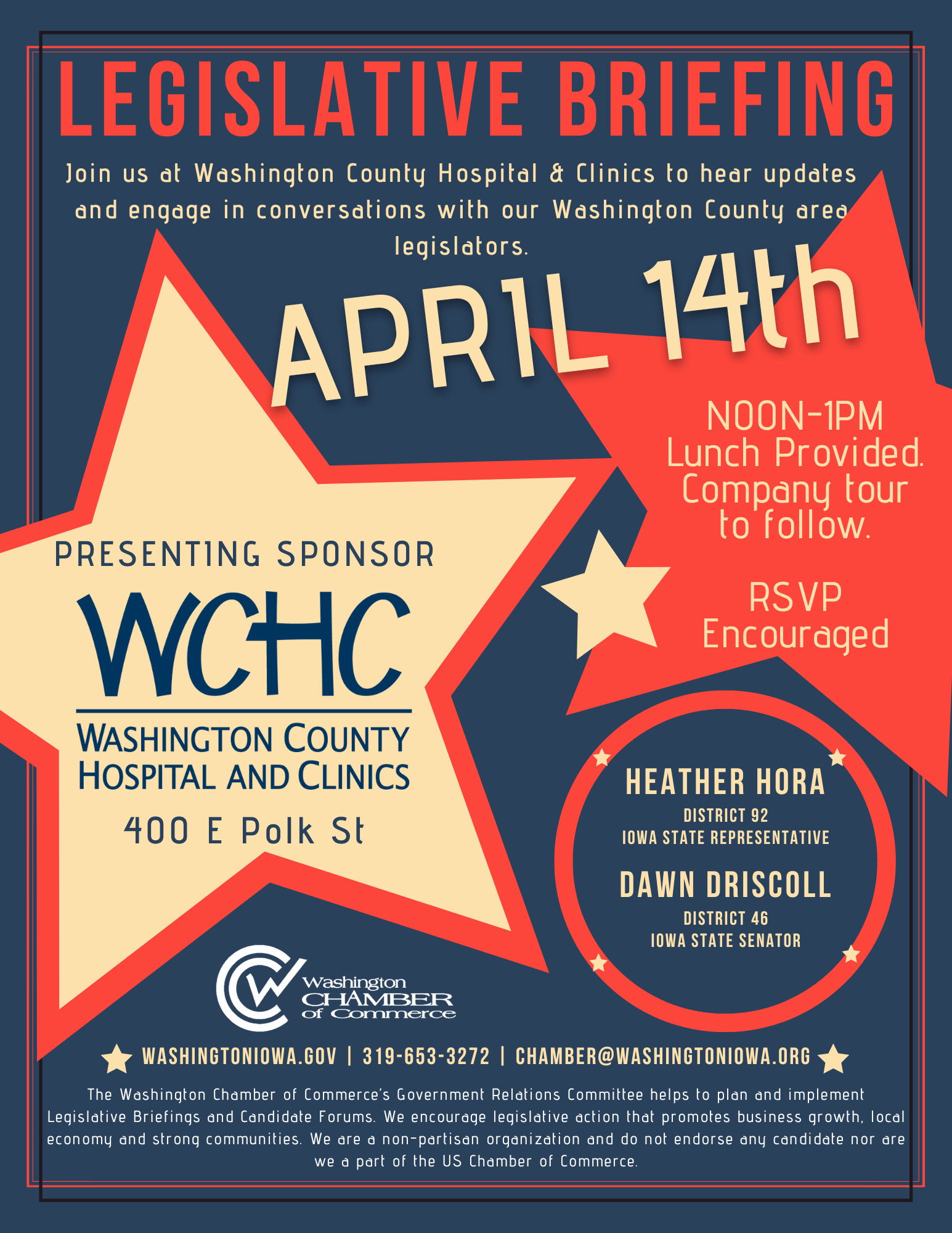 Legislative Briefing
The new year is upon us, and with that comes opportunity for change. The Washington Chamber has been working with the two new legislators representing Washington County and we are excited to announce a new format for our Legislative Briefings.
The Washington County Legislative Briefings will be held on the second Friday of the month from noon until 1 p.m. in the months of February, March, and April. These briefings will be held at local businesses so that local leaders and community members can learn first-hand of the importance that the decisions being made across the state can affect us at a local level. We are confident that this new time and format will provide meaningful conversations between our elected leaders and local business owners.
Event Details:
Legislative Briefing & Lunch: Noon – 1 p.m.
Washington County Hospital & Clinics Company Tour 1-2 p.m.
Lunch is graciously being sponsored by Washington County Hospital & Clinics. Please help us plan accordingly and let us know you are coming by filling out this
RSVP
The Washington Chamber of Commerce's Government Relations Committee helps to plan and implement Legislative Briefings and Candidate Forums. We encourage legislative action that promotes business growth, the local economy and strong communities. We are a non-partisan organization and do not endorse any candidate nor are we a part of the US Chamber of Commerce.