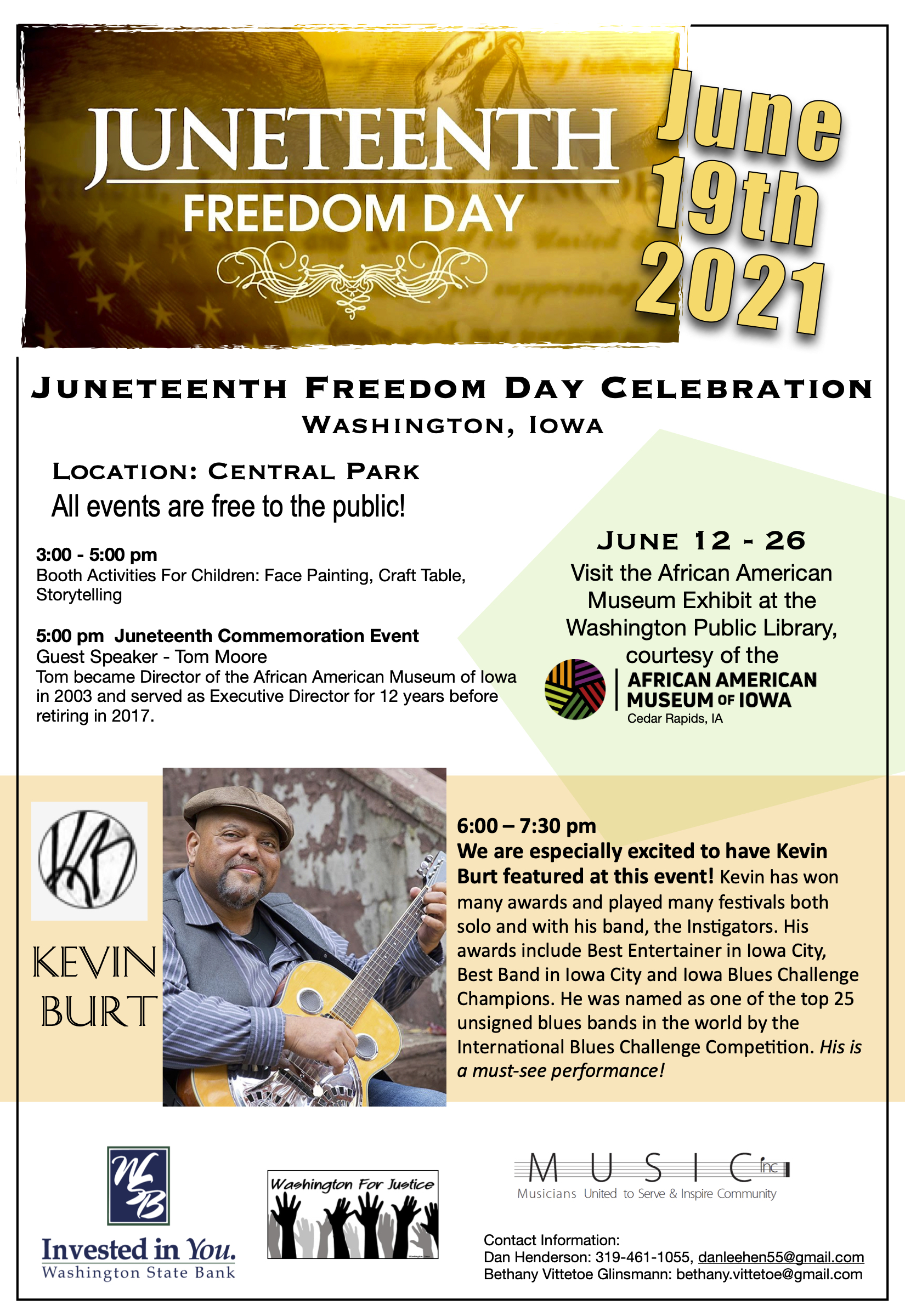 Juneteenth
3:00 to 5:00   Children's activities: face painting, storytelling, crafts and art on the theme of freedom. There will also be food vendors available.
5:00    Juneteenth Commemoration on the Bandstand stage:  Mayoral Proclamation will be read by Danielle Pettit-Mawjeski, we'll have a few words from the organizing committee and special guest speaker, Mr. Thomas Moore, co-founder of the African-American Museum of Iowa in CR.
6:00 to 7:30  Concert by Kevin Burt
While this is all happening on June 19, we will also have an exhibit housed at the Library from the African-American Museum of Iowa. There will be two exhibits: One called "Iowa Civil Rights" and the other is called "History of Black Music"  These will be open for public viewing from June 12 to June 26. On the 19th we may bring the exhibit over to the park (weather permitting) and have them set up for viewing there.
June 19th 3-8pm at the Square
Family-friendly celebration of freedom, with kids activities (3-5pm), food trucks, guest speakers (4-5pm), and award-winning blues musician Kevin Burt from Coralville (6-7:30pm). This event is free to the public and all are welcome to attend. Call 319-461-1055 for more information.