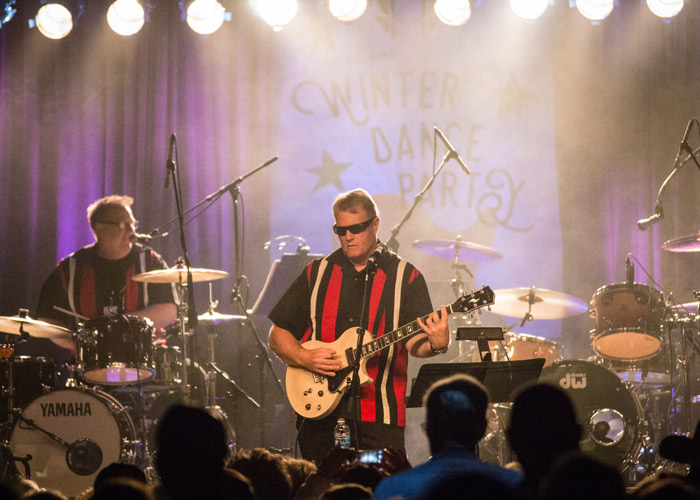 Live Music by The Tailfins
The Tailfins are a high energy oldies show band from the Quad Cities Area. Classic hits from the 50's, 60's, 70's, and 80's, all the fun songs you remember, performed as you remember them! From Elvis, Buddy Holly, Chuck Berry and Roy Orbison, Jerry Lee Lewis, to the Beach Boys, Beatles, Stones, Motown, Tom Petty, John Fogerty, Bryan Adams, The Cars, The Romantics, they bring energy and excitement to the greatest songs of Rock & Roll!
The Tailfins Band features Steve Pekios, guitar & vocals, Kerry Tucker lead guitar & vocals, Rod Smith drums & vocals, Rich Fricke bass & vocals, Perry Hultgren, keyboards & vocals. Each member has been performing professionally for over 20 years, and has extensive touring experience.