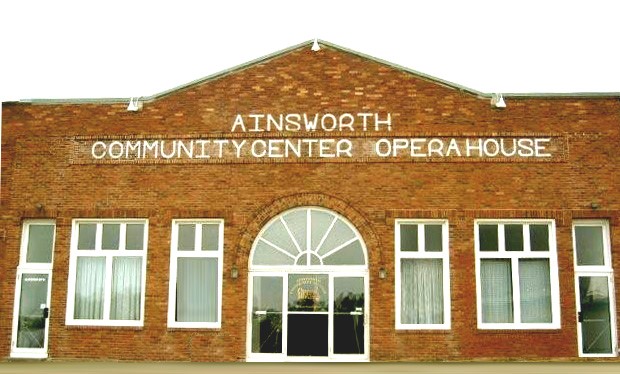 SOUTHERN WASHINGTON COUNTY AFTERNOON TRIVIA TOUR
Sunday afternoon, OCTOBER 17, 2021     1:00 pm  – 6:00 pm       $65 per person all inclusive
Guided by Michael Zahs…You are sure to learn something new and FUN from the past
1:00 pm      Meet at Ainsworth Community Center Opera House-Ainsworth, Iowa
1:30 pm      Depart for a guided riding tour of SOUTHERN Washington County
We will tour sites of historical and scenic interest in SOUTHERN Washington County. Transportation will be provided by a modern charter bus.   We will visit some known and unknown cemeteries, so there will be some walking, but no long or difficult walks. Trivia Fun for those that have lived in the area for a long time and think they know everything about their homeland.    Michael Zahs will lead the tour and give commentary during the afternoon travels.
6:00 pm Tour ends at Ainsworth Community Center Opera House
This is a fundraiser for the Ainsworth Community Center Opera House. Reservations and payment needed by Sunday, OCTOBER 10, 2021..Checks or cash may be sent to ACT  PO Box 35 Ainsworth, Iowa  52201.  ADVANCE RESERVATIONS APPRECIATED TO BE SURE YOU HAVE A SEAT.
Please contact Sherrie or Jim at 319 657 3782 if you have questions or concerns.
Invite your friends and family.