Featured at Two Farmers Markets, Spring Craft Fair, Fall Craft Fair with Final Drawing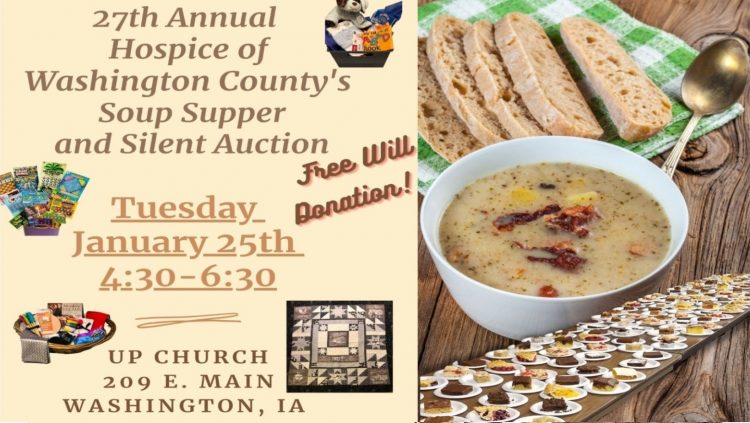 At Washington United Presbyterian Church 209 E. Main Washington, Iowa. Free will donation.
Monday, November 8th – 5:30 pm at Dallmeyer Hall, lower level, Washington Fairgrounds – Chef Spotlight Fundraising Dinner, sponsored by the Community Foundation of Washington County – Wine-tasting, Dessert Auction – Tickets $50, Carry-Out available. Call 319-653-4673 for more information and to purchase a ticket. Please purchase tickets before November 1st.