At the February 17 City Council Meeting, Chief Jim Lester honored two officers for their exemplary conduct in helping to keep our community safe.
Officer of the Year: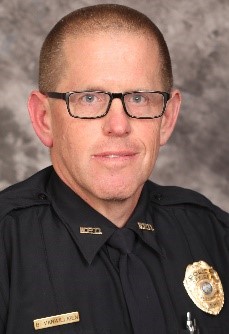 The Washington Police Department is proud to announce that Criminal Investigator Brian VanWilligen has been recognized as the department's Officer of the Year for 2020.
Investigator VanWilligen, has been a member of the Washington Police Department since July 2005. He is trained as a Drug Recognition Expert and holds instructor certifications in Standardized Field Sobriety Testing and A.L.I.C.E.
In February 2020, Officer VanWilligen transitioned from patrol into the role of Criminal Investigator. Investigator VanWilligen's work ethic, drive and attention to detail provides victims with a fair and impartial investigation of their crime.
His investigations in 2020 resulted in multiple felony arrests and convictions, providing both victims and the department confidence that crimes against persons are investigated efficiently and professionally.
Commendation: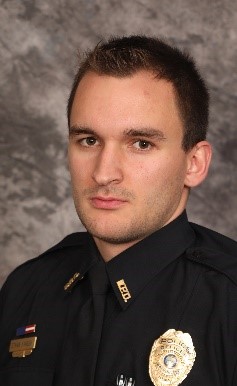 On July 6, 2020, Officer Ethan Hansen was on patrol in the city when he investigated thick smoke coming from an area on the west edge of town.
Despite the flames and thick smoke, Officer Hansen's quick and decisive actions prevented the occupant from becoming engulfed within the fire of the motor vehicle.
Officer Hansen's professionalism and actions above and beyond the call of duty that afternoon made for an outcome that could have been far more tragic had he not acted without regard for his own personal safety.
Officer Hansen continued his care for the victim following the rescue by maintaining an open airway and providing important emotional support.