The Washington Candlelight Tour of Homes 2022 highlighted a number of beautifully decorated homes for Christmas.  We aim to find a variety of homes from newer construction to historical and everything in between.  The proceeds from this event fund our holiday lights around the square.  This is a weekend event you do not want to miss out on in Washington.
The 2022 Homes were:
Patrick & Jenny Morgan, 1602 N Marion Ave.
Clay Whisler (Ola Babcock Home), 429 S Marion Ave.
Bruce & Julie Timmins, 2669 Wayland Rd.
Ron & Char Anderson, 2345 265th St.
Brian & Tracy Strabala, 2495 Sockum Ridge Rd.
The 2022 Business Stops were:
Repurpose It, 107 W 2nd St.: Drink & Appetizer & Craft Stop
Hills Bank, 2481 IA-92 : Mike Zahs Nativity Scene & Cookie Stop
We have approximately 5,500 linear feet of lighting in the downtown area and have been expanding and improving the holiday 
lights
 in our community by converting and replacing the strands to LED bulbs. In addition to the 
lights
 lining the rooftops downtown, we have upgraded the fountain and snowflake 
lights
 to LED and we have added 
lights
 on approximately 15 new buildings.
If you would like your building to be considered for lights, please contact the Washington Chamber at 319-653-3272 or email
[email protected]
Washington Wonderland: Holiday Light & Decorating Contest for Downtown Businesses. The contest will be held November 26-January 1.  Maps are available at the Chamber and participating businesses.  Download the Map below.  Submit your choice for the People's Choice winner by dropping off the voting slip at the Chamber, 205 W Main Street or email [email protected]
Washington Wonderland Presenting Sponsor: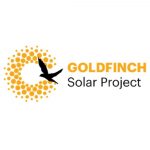 Tour of Homes Presenting Sponsor:
2021 Washington Wonderland Contest Winners:
Best Decorated Home voted by the
Tour of Homes Committee & People's Choice:
Matt Lins & Kelsey Martin's Home – 1121 N Marion Ave.
Best Decorated Business voted by the Tour of Homes Committee:
Best Decorated Business voted by the People's Choice: