Washington's first recorded entertainment was in 1865 when Yankee Robinson's "Big Show" which included a circus, minstrel show, menagerie, and museum, came to town. Other early entertainments appeared in the courtroom of the county courthouse. The Town's first space built specifically for entertainment purposes was Corrette's Hall, located upstairs, it operated from 1866 to 1870. The second was Everson's Opera House, also an upstairs space operated from 1868 to 1895.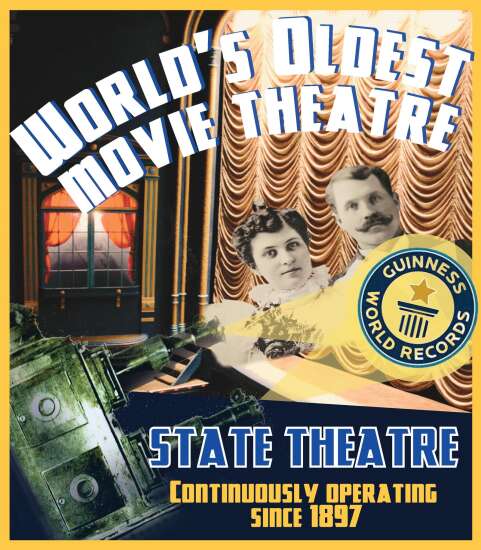 State Theatre Mural
The mural was installed on the east side of the State theatre on July 31, 2021.  It was painted and installed by Wall Dogs of Centerville, Iowa with design and installation assistance from the Washington Chamber of Commerce, Main Street Washington, and the L.E.T.'s Center.  It was paid for by funds from the Washington Hotel/Motel Committee as well as a grant from the Washington County Riverboat Foundation.
Thank you Sarah Grunewaldt for designing our mural. The design depicts Frank Brinton's original Acetylene Powered Projector with Frank and Indiana Brinton against the interior of the theatre as it can be viewed today.