Justin Clyde Williams Concert with Special Guest Tony Logue
September 16 @ 8:00 pm

-

10:00 pm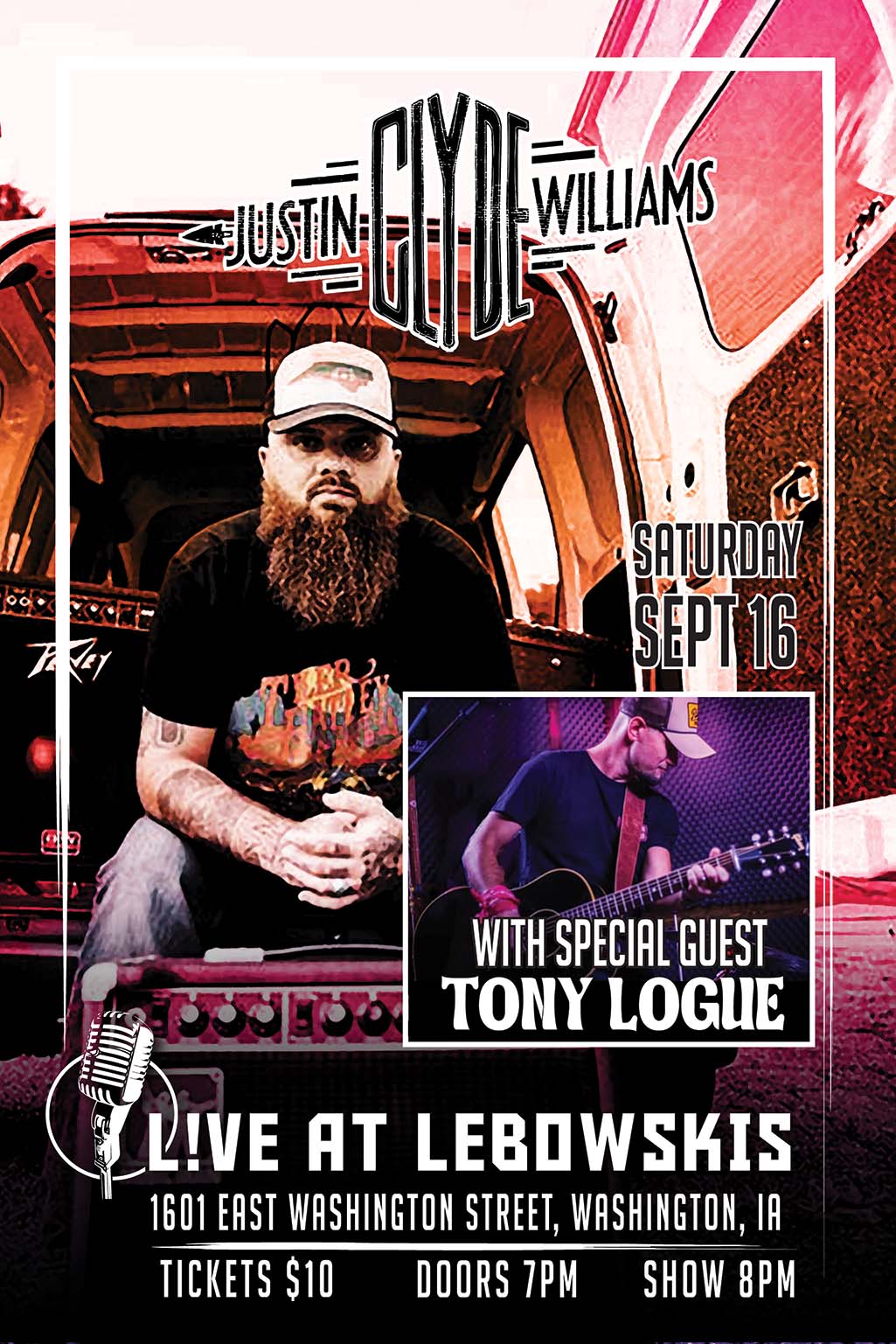 JUSTIN CLYDE WILLIAMS
Armed with a flat top or backed by a full band, Justin Clyde Williams takes listeners on an emotional journey with his songs and stories you can relate to no matter where you call home.
Capturing the full spectrum of life, the good times and the bad, most of his songs you'll hear serve as a soundtrack to his own experiences with love, death, heartache and that one time he "ate just a little bit too much of that gummy bear"
Raised on the sounds of traditional country and bluegrass music with a variety of influences, when he's not performing himself, its not uncommon to see Clyde playing side man for one of his buddies or appearing with Tyler Hatley in the Dick and Tammy show.
Justin Clyde Williams always leaves people wanting more with an unwavering experience that is blunt, therapeutic, candid and above all – unforgettable.
Related Events