The Washington Farmers' Market Advisory Committee (WFMAC) is excited to start the season, but obviously very concerned with the safety of both our vendors & our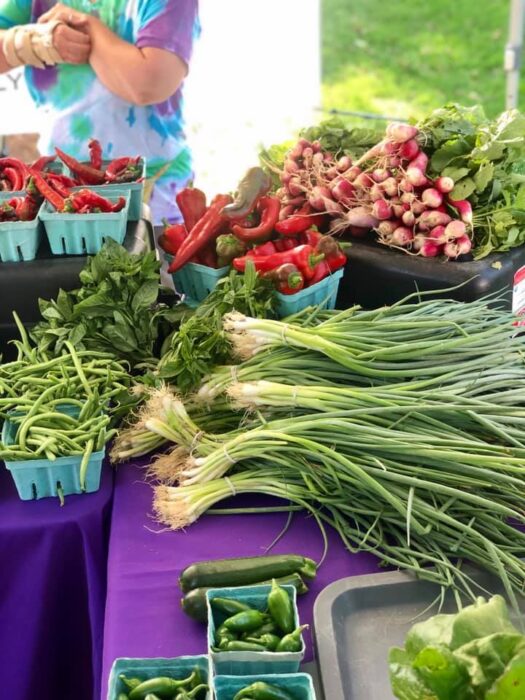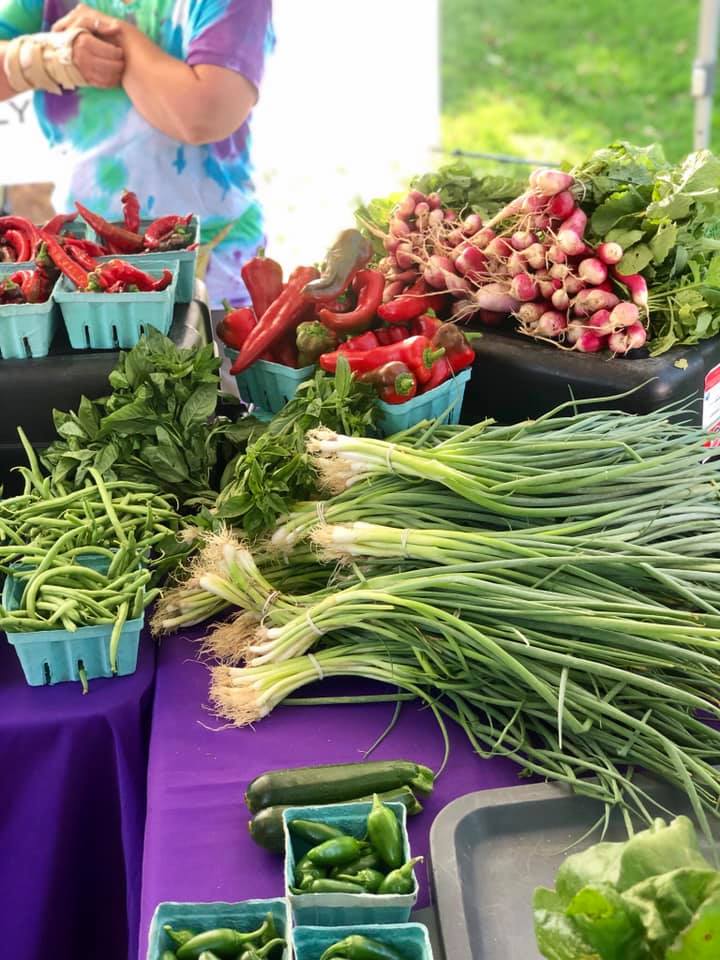 customers. The following changes have been made to the market effective for the 2020 season due to the COVID-19 outbreak, until it is deemed safe to do otherwise. This will not be the year of our social market unfortunately. Please keep your distance, & do not linger in the park.
The market is scheduled to TENTATIVELY open on June 4 from 5-7 pm, this may change depending on Governor Reynolds proclamations & advice of our local Public Health agency. The In-Person market will TENTATIVELY open from 5-7 pm on June 4th. The WFMAC will be limiting access points to the market & will set up a single direction for shopping. Benches & picnic tables will not be available.  We cannot allow people to linger or eat in the park. Please follow the signs & maintain a 6 foot social distance when waiting to shop at a vendor.  We will publish a map with entrance locations, directions, as well as vendor locations to help you shop more easily & efficiently.
We're excited to announce our Online Pre-Order system will be set up for those who wish to purchase produce from vendors & pick it up at the Market on Thursday evenings. There will be designated contactless pick up spots on the North-side of Central Park that will be marked. Please pull in & a WFMAC volunteer will assist you. This will be launched the week leading up to June 4th and open for several days. The order system will be closed prior to Thursday to allow vendors to fulfill those orders & have them available for the market on Thursday evenings. Please keep an eye on our Facebook page for more information about this system for customers. We are still ironing out the details on this system for our vendors. Vendors who would like to participate in online sales, should contact Sarah Grunewaldt at 319-653-3918 or [email protected] for information about getting signed up.
WFMAC is asking our customers to please observe the following best practices to protect themselves. If you are ill, please stay home. We strongly encourage the wearing of masks. The WFMAC will only be allowing one (1) person per household to attend the market to limit our numbers. We're asking that children 16 or under please stay at home & that customers not bring their pets, unless it is a service animal. Customers will be asked to point out what they would like to purchase from a vendor & not touch the products. If a customer touches a product, they will be required to purchase it for the health & safety of the vendor. WFMAC will be providing hand washing stations & hand sanitizers, we ask that both customers & vendors please observe good hand hygiene.
In addition, we're mandating that our vendors wear masks & sanitize their stations frequently with a bleach water solution. We're also asking that they have two (2) staff people to work their booths, one to handle money & one to handle the products. Products will be bagged by the vendor in plastic. For our vendors who prepared hot meals, we are asking them to wrap them to go & not leave condiments on the table for public use. All prepared meals will need to be consumed outside of Central Park.
In her proclamation on April 24th, Governor Kim Reynolds laid out the following products that can be available at the Washington Farmers' Market. These are limited to the following:
Farm Products

Dairy
 Eggs
 Meat
 Fruit
 Veggies
Plants

Fruit/Veggie Starts
Flowers
Seeds
Grasses
Trees

Fish
Honey
Jams/Jellies
Bread/Baked Goods
Iowa Wines/Beer
Handmade Items

Bath or Body

Soaps or Lotions *must contain a farm product i.e. Goats Milk, Beeswax, etc.
Hand Sanitizers

Sewing

Prepared Foods- packaged for offsite consumption

no condiments available for customer use.
All other handmade & craft items are restricted at this time per Governor Reynolds proclamation.
Contact Us:
Market Manager Bob Shepherd
319-458-9396
Farmers Market Advisory Committee Sarah Grunewaldt
319-653-3918
[email protected]