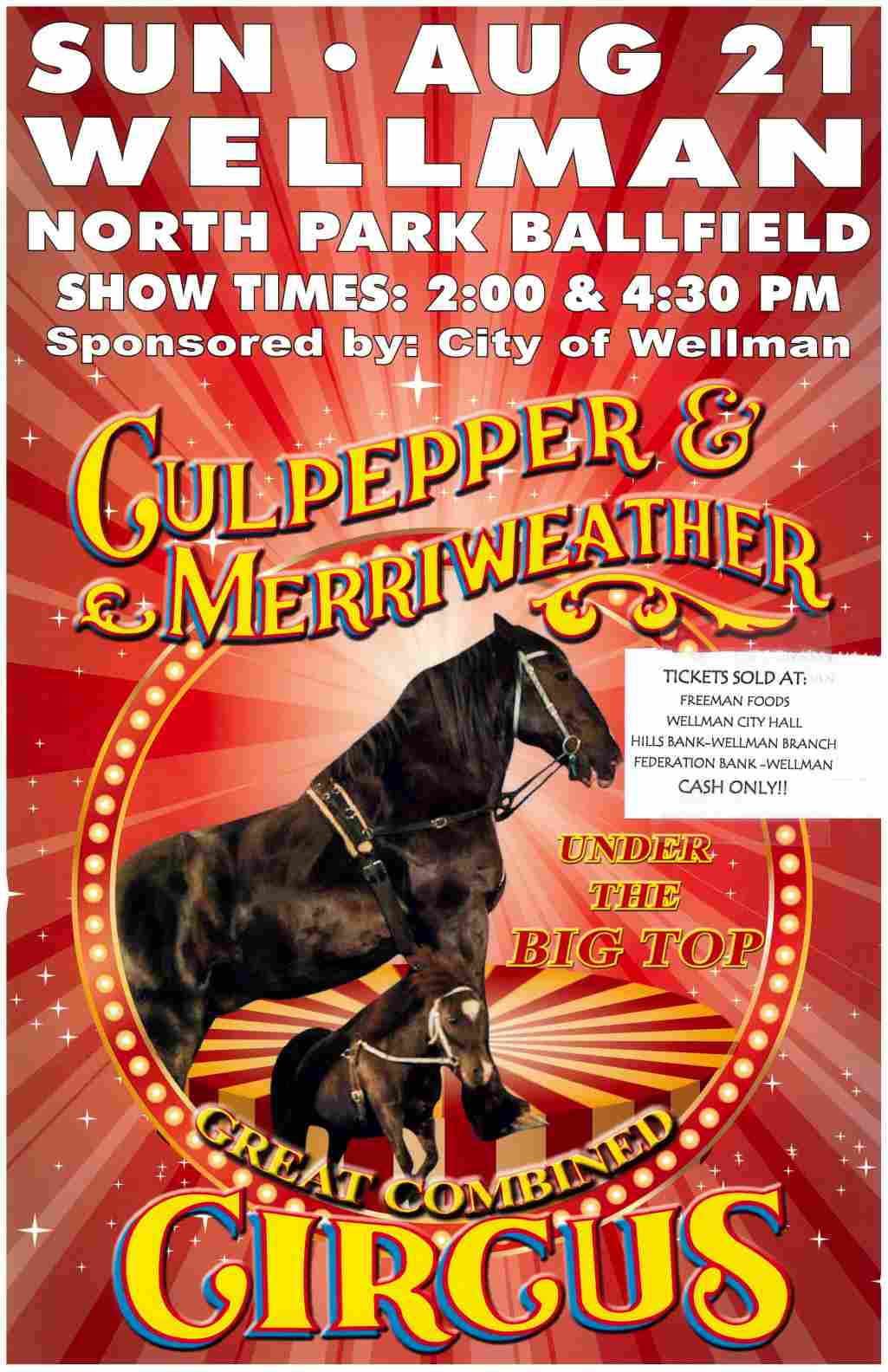 Culpepper & Merriweather Circus at Wellman
Thanks to the sponsorship of the City of Wellman, the Culpepper & Merriweather Circus is coming to Wellman, IA on Sunday, August 21st, to the North Park Ballfields located at 525 13th St. with shows at 2:00 & 4:30 PM. C&M Circus has been providing quality, local family entertainment for 37 years. This authentic One-Ring, Big Top Circus has been featured on the A&E Special: Under the Big Top, Nick News: On the Road with Circus Kids and most recently OETA's Big Top Town. This year, we're very
excited to bring you our brand new 2022 performance featuring Big Cats presented by Trey Key, our Aerialists Extraordinaire Simone and Kelly, 10th generation Loyal Bareback Horse Riders, the Perez Daredevil Duo on the Tight Rope and Wheel of Destiny, everyone's favorite Circus Clown Leo Acton and
Brandon Ayala on the Rola Bola.
9:30 a.m. Tent Rising & Tour
1:00 p.m. Midway Opens
2:00 & 4:30 p.m. Circus Performance
Advance Tickets: $12 adults, $7 children (2-12) or senior (65+)
Box Office Prices: $15 adults, $8 children (2-12) or senior (65+)