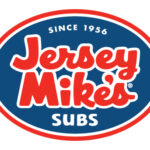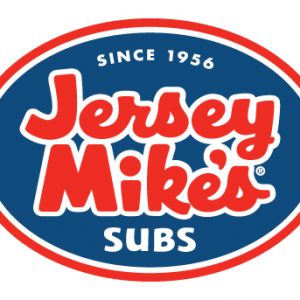 Jersey Mike's Subs, known for its fresh sliced/fresh grilled  subs, will open at 120 E. Jefferson St, in Washington on March 3.  
Franchise owners Kevin Schlutz and Michelle Hunt will hold a grand opening and fundraiser from  Wednesday, March 3 to Sunday, March 7 to support the Washington Iowa Betterment Foundation.  Customers with a special fundraising coupon may make a minimum $2 contribution to the W.I.B.F. in  exchange for a regular sub. Customers must have a coupon to be eligible. 
"This fundraiser is to help the Washington Iowa Betterment Foundation; we will distribute thousands of  coupons for free sandwiches with a $2 donation which all funds raised go directly to the charity," said  Michelle Hunt. "We will also have a direct mail piece for donations and in-store donations, we hope to  raise a large amount of money for this great charity." 
Guests can place takeout orders in-store or for pickup through the website or the Jersey Mike's app. The  restaurant's hours are 10 a.m. to 9 p.m., seven days a week. You can contact this location directly at 319- 653-3145. 
Based on guidance from the CDC and public health authorities, to start, Jersey Mike's dining room will  be open at a reduced capacity with socially distant tables inside. The health and well-being of Jersey  Mike's guests and operators are its highest priorities, and locations continue to prepare, serve and package  Jersey Mike's subs with all the precautionary measures in place to protect its customers and its teams. 
Jersey Mike's believes that making a sub sandwich and making a difference can be one and the  same. During the pandemic alone, franchise owners across the country have donated millions of sub  sandwiches to healthcare workers, seniors, children, and others. The company also donated more than  $5 million to Feeding America, $1 million to Aaron Judge's ALL RISE Foundation, and $1 million  to support the USTA Foundation's mission to bring tennis and education together to change lives. 
Jersey Mike's Subs, with more than 2,500 locations open and under development nationwide, serves  authentic fresh sliced/fresh grilled subs on in-store freshly baked bread — the same recipe it started with  in 1956. Passion for giving in Jersey Mike's local communities is reflected in its mission statement  "Giving…making a difference in someone's life." For more information, please visit jerseymikes.com or  follow us on Facebook (facebook.com/jerseymikes), Instagram (instagram.com/jerseymikes), and Twitter  (twitter.com/jerseymikes.com).